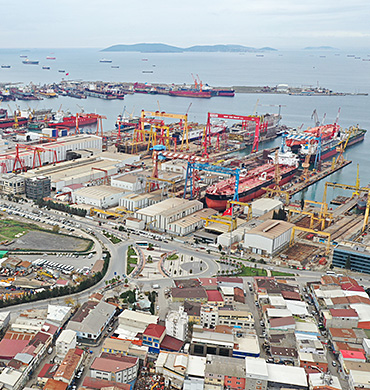 We well aware that your vessels may require both occasional and regular service when calling in Turkish Shipyards and ports.
Ozgen Ship Supply located in the heart of Tuzla Shipyard and Yalova Shipyard area Ozgen Ship Supply has been able to respond to the various needs of the maritime and offshore industries by providing Ship Owners and Managers 24/7, high quality and economical services all while ensuring vessel's optimal performance.
Designed to work as a "One Stop Solution" , Ozgen Ship Supply, can assist you with any ship services that you may need, from repairs, to supplies to ship general maintenance.